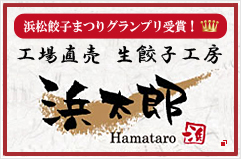 Hamataro, Toa directly-managed dumpling shop, is famous for its delicious dumplings.
Contributes added value to gyoza-making by taking safety and hygiene to new heights. It is the first gyoza-making machine that adopted safety and hygiene ideas in the industry.
Incorporates the first safety/hygiene design concept in the industry, and best suitable for customers' seeking distinction in the manufacture of uncooked gyoza.